Below is a collection of volunteers' stories and experiences with River Watch
In the classroom . . .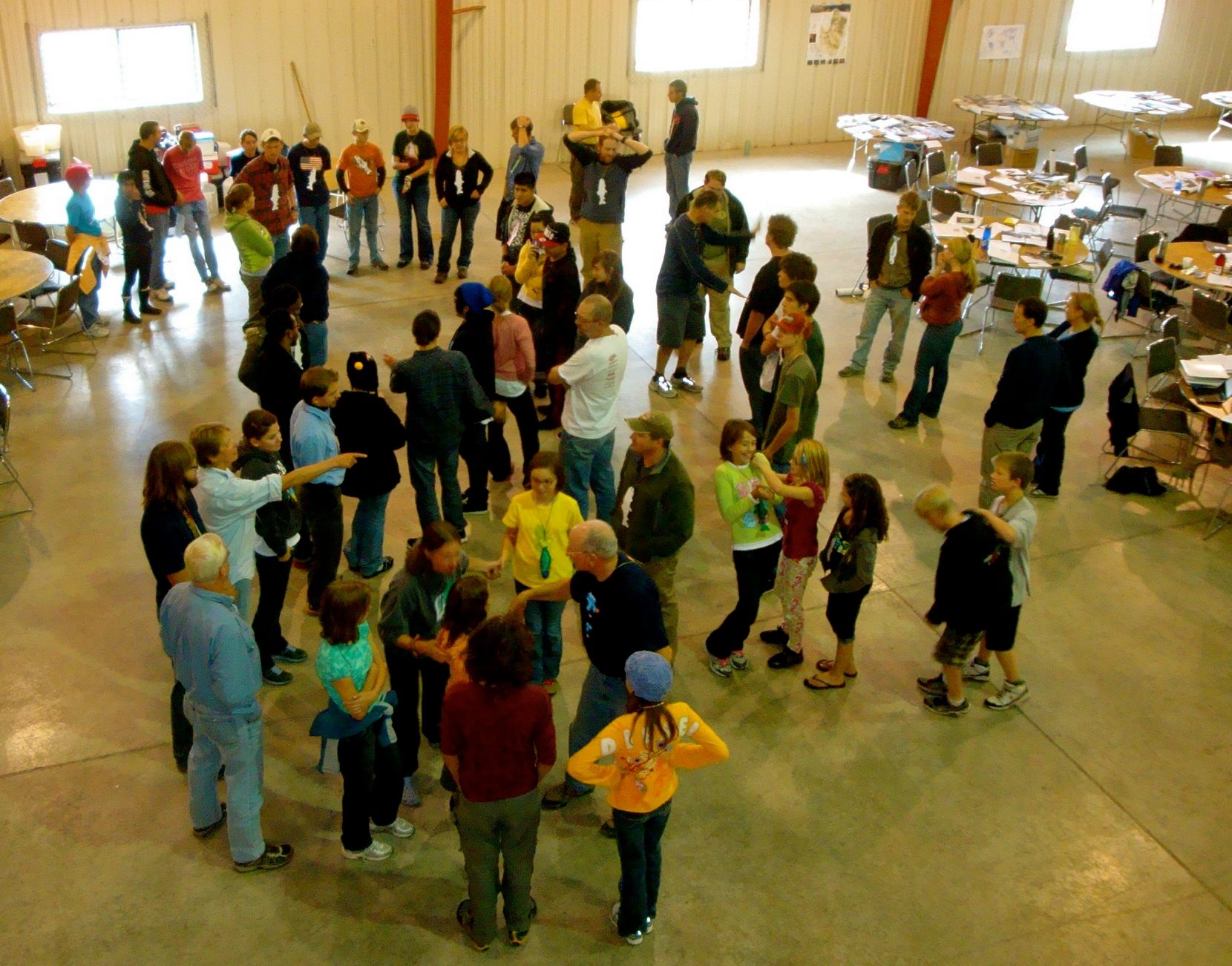 "It is real science and has an impact on our local environment. It fits the saying 'think globally and act locally'. My favorite aspect of River Watch is being able to get outside with the students and see them so involved in what they are doing. Nobody is sitting and watching; everyone is busy. The procedures involved in water analysis are also a very valuable introduction to chemistry."
Bill Meyers, Teacher at Alexander Dawson School
"I have grown in many ways since the beginning of this class. When we started out last fall the river . . . was a place to play, a place to have fun, all I saw it as was for its recreation. Over the past few months I have come to realize how important and controversial the Colorado River really is. It is crazy to think how many thousands of people rely on its waters every day just to keep on going and it is very scary to think that this great river that once reached all the way to the sea now ends in a dry trickle hundreds of miles from where it originally flowed. . . . . I can't help but think of one of the many lessons that we have learned every time I look at the river. I will be out in my kayak one day wondering, how much DO is in the water right here, I wonder how many bugs are over there on the side of the river, who is going to be using the water that I am floating on right now, where is it going, and what is it going to be used for. Whether we like it or not all of us have been changed for the better. We are different from most of our friends in the way that we look at not only rivers, but at the world. The problems that we are dealing with in our little valley can be found happening in many other places all over the globe. As river watchers, it is our duty to look after the river, and make sure that it is here for many years to come."
Daniel Karmer, Student at Glenwood Springs High School
At the River Watch Training . . .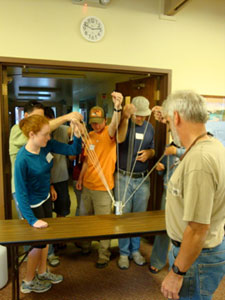 "This training was great! The presenters were very knowledgeable and professional, witty and sincere. The time went quickly. . . . The materials were well-prepared and very easy to understand, easy to reference once back home. A very inspirational group of staff! Thank you for your program!"
Deanna Drew, Rico Alpine Society
"The day we spent doing the test, shocking fish, and lessons with Mike [Mike Wilde, a River Watch staff member from Glenwood Springs] was the most beneficial [aspect of training]. I especially enjoyed learning some creative and enjoyable lessons to teach and show my students about water. . . .Mike's enthusiasm and creativeness was infections. Thank you so much for these lessons!"
Jessica Muniz, Teacher at Rock Canyon High School
"The River Watch program and especially my fantastic sponsors for the club were a key factor in my choosing a major in Environmental Science and especially a track in hydrology. The program got me intrigued in the studies of water and rivers and especially left me asking more questions and looking for more information about the subjects. In river watch we did tests to figure out certain qualities of the water and these tests left me wanting to know exactly what it all means to the water and to the organisms that reside in and have ecological gain from the water."
Scott Albrecht, Former student at Golden High School
In the workplace . . .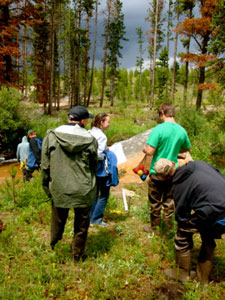 "My undergraduate adviser introduced me to Barb Horn and the River Watch program in 2002. I had the pleasure of working in various capacities with the program over the years and provided such services as: monthly monitoring of the Animas River basin and adjacent watersheds, developing WQ database management applications, formatting and exporting WQ data to EPA STORET, and managing the initial setup of the Colorado Data Sharing Network. This diversity of work with the program was quite rewarding, and helped me to secure future work involving non-point source pollution, stream restoration, and eco-hydraulic research. . . . Simply put, Barb was a great mentor. She always encouraged me to go further, and was there to support me when I did. Truly, without the rich experience I gained with the program I would not be where I am today. With all due sincerity and gratefulness, thank you River Watch!"
Brian Haynes, Graduate Research Assistant at Colorado State University
"I started with the River Watch program in 1991, my 6th grade year at Naturita Middle School, and continued thru high school into college. River Watch taught me the beginning basics of chemistry and because of River Watch I was ahead of some of my classmates. I was a very devoted participant in the program, after I was in high school, during the summers I would make sure the samples from Uravan, Naturita, and two locations in Nucla were collected. My time with River Watch was a very educational and career guiding. From my enjoyable involvement with River Watch I knew I wanted to continue with something related to testing and monitoring water quality. I attended Colorado Mountain College-Timberline Campus in Leadville, Colorado. CMC had the River Watch program there, but through staffing changes it unfortunately fell through the cracks. Even though it had fallen through the cracks I still wanted to be part of River Watch. When I attended college I applied for a couple scholarships and was able to volunteer with the River Watch crew in Denver for my scholarship requirements. I am grateful to every minute because it assisted me to graduate with an Associate in Applied Science in Natural Resource Management . . . . I continued to follow my heart toward the water quality analysis and became a wastewater treatment plant operator. Now I am a Certified Water Professional with a Class 'A' Wastewater license, working in the Vail Valley for Eagle River Water & Sanitation District (ERWSD) as Wastewater Projects Specialist. I'm not out collecting river samples every day, but what I do affects the river tremendously. The knowledge I received from Barb and many others is still very influential and guiding today. A lot of the basic sampling procedures that I learned from River Watch have aided me in assisting our local lab in training other operators in river sample collection. River Watch helped to build the pride and sense of ownership towards the rivers of Colorado. I hope that River Watch can continue touching and influencing people of all ages the way they have influenced me."
Candy Burnbridge, Wastewater Projects Specialist
Kelsey Elwood, former River Watch Volunteer, on the value of River Watch in her life: