In 2010, the Colorado Watershed Assembly partnered with the Water Quality Control Division (WQCD) Colorado Nonpoint Source Program (NPS) of the Colorado Department of Public Health and Environment to implement the Measurable Results Program as a project of the NPS. The Measurable Results Project (MRP) seeks to assist local watershed organizations in scientifically documenting the effects of restoration efforts while helping to enhance the overall quality and quantity of stream restoration monitoring data. The MRP now partners with organizations such as the Colorado Water Conservation Board and Tamarisk Coalition, and has worked on projects in 10 watersheds throughout the state.

The Colorado Watershed Assembly continues to include information and updates on the MRP on our website.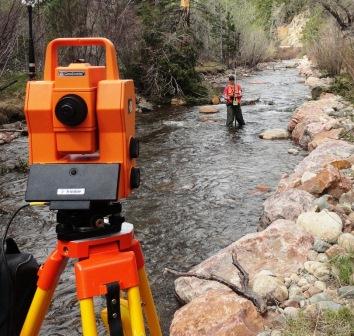 In the past year the MRP has worked to develop a toolbox of monitoring procedures and parameters that can be applied by local watershed groups to systematically and quantitatively measure the changes to the chemical, biological, and physical attributes of river systems. The types of data generated through the MRP are diverse and while tailored to project goals on a case by case basis the data that is generated is expected to be useful to watershed professionals across the state.
The documentation of these qualities through the MRP's new online database will help local groups learn from those results and identify and prioritize the most cost effective
measures to achieve stream system improvements.
Projects monitored by the MRP::
Dolores River Tamarisk Removal Monitoring
San Miguel River at the CCC Diversion, Naturita
Lower Rio Blanco Restoration, Pagosa Springs
Middle Boulder Creek at Rogers Park, Boulder
Arkansas River at Hecla Junction in Salida
Alamosa River Watershed Restoration
Alma Stormwater Quality Improvement Project
Crested Butte Restoration, Coal Creek
Rio Grande Riparian Stabilization
Eagle River Restoration Project, Phase II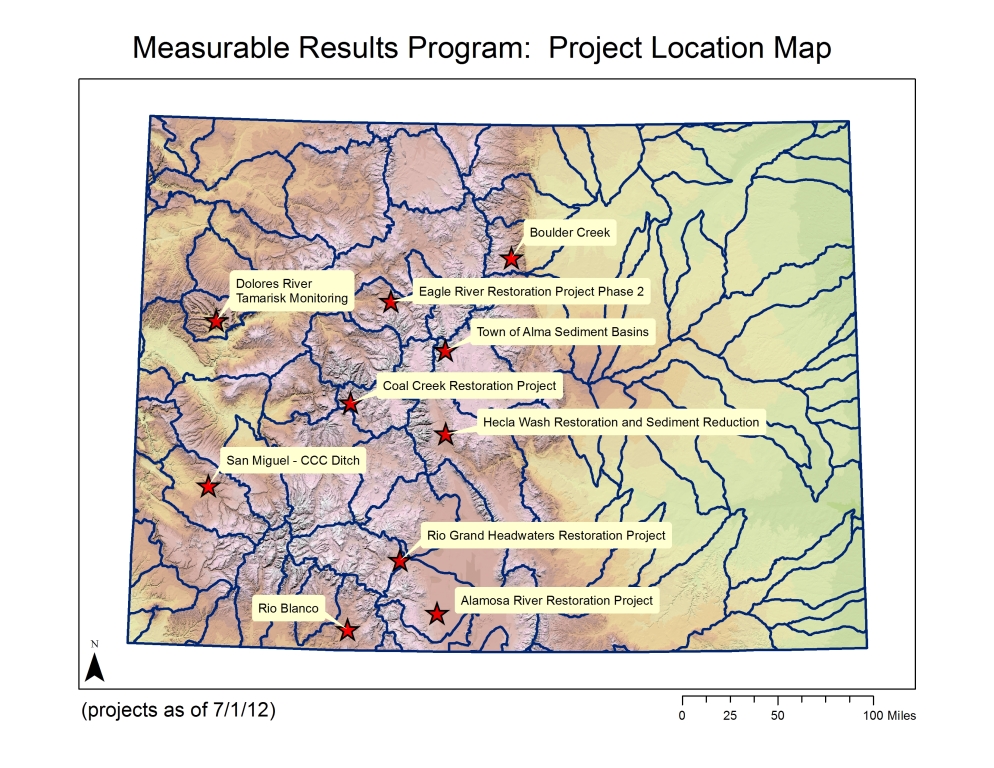 Measurable Results Project Documents and Links:
Reports from the Measurable Results Project 2014 Monitoring Memos - in partnership with the Colorado Department of Public Health and Environment Nonpoint Source Program